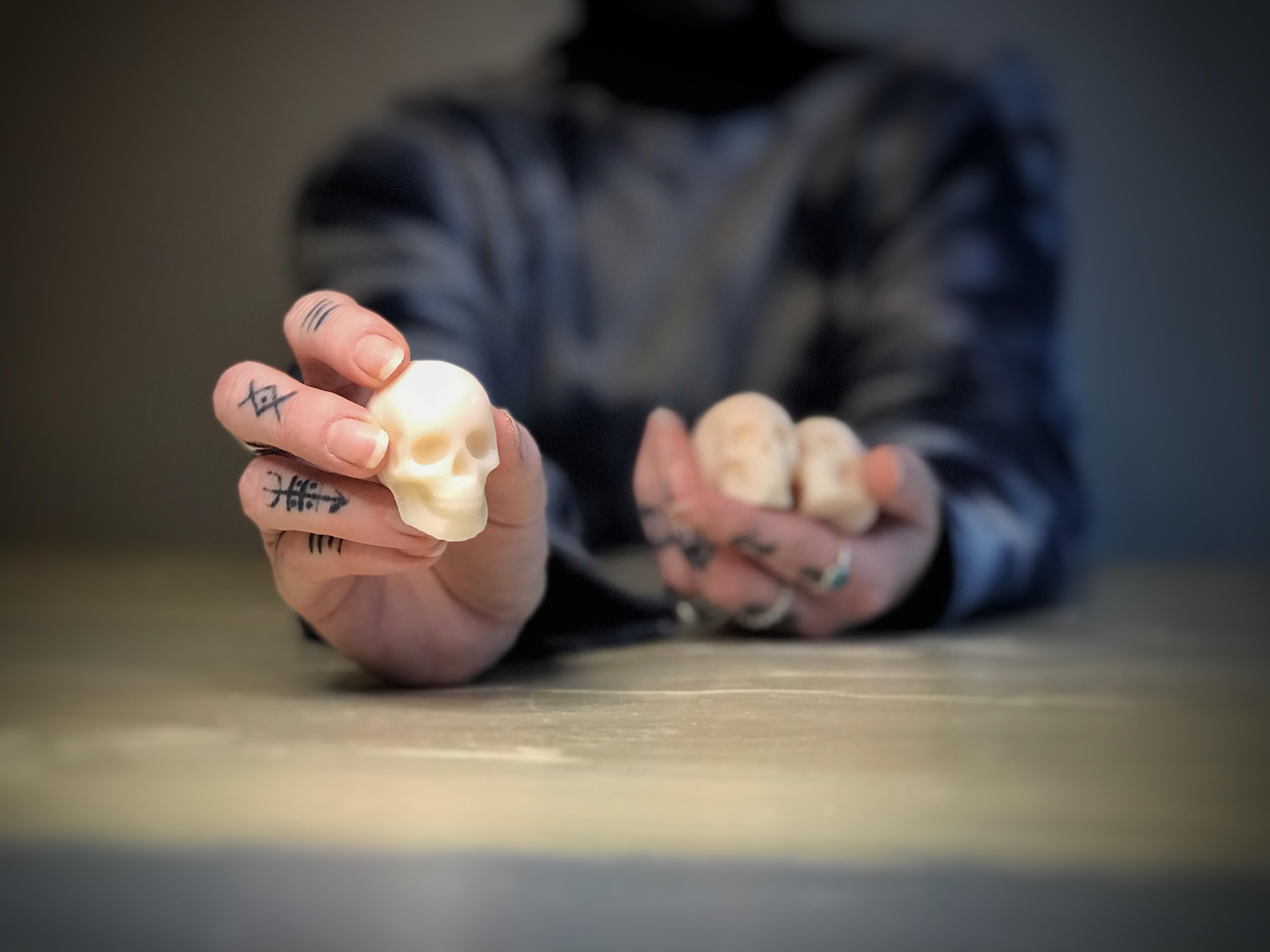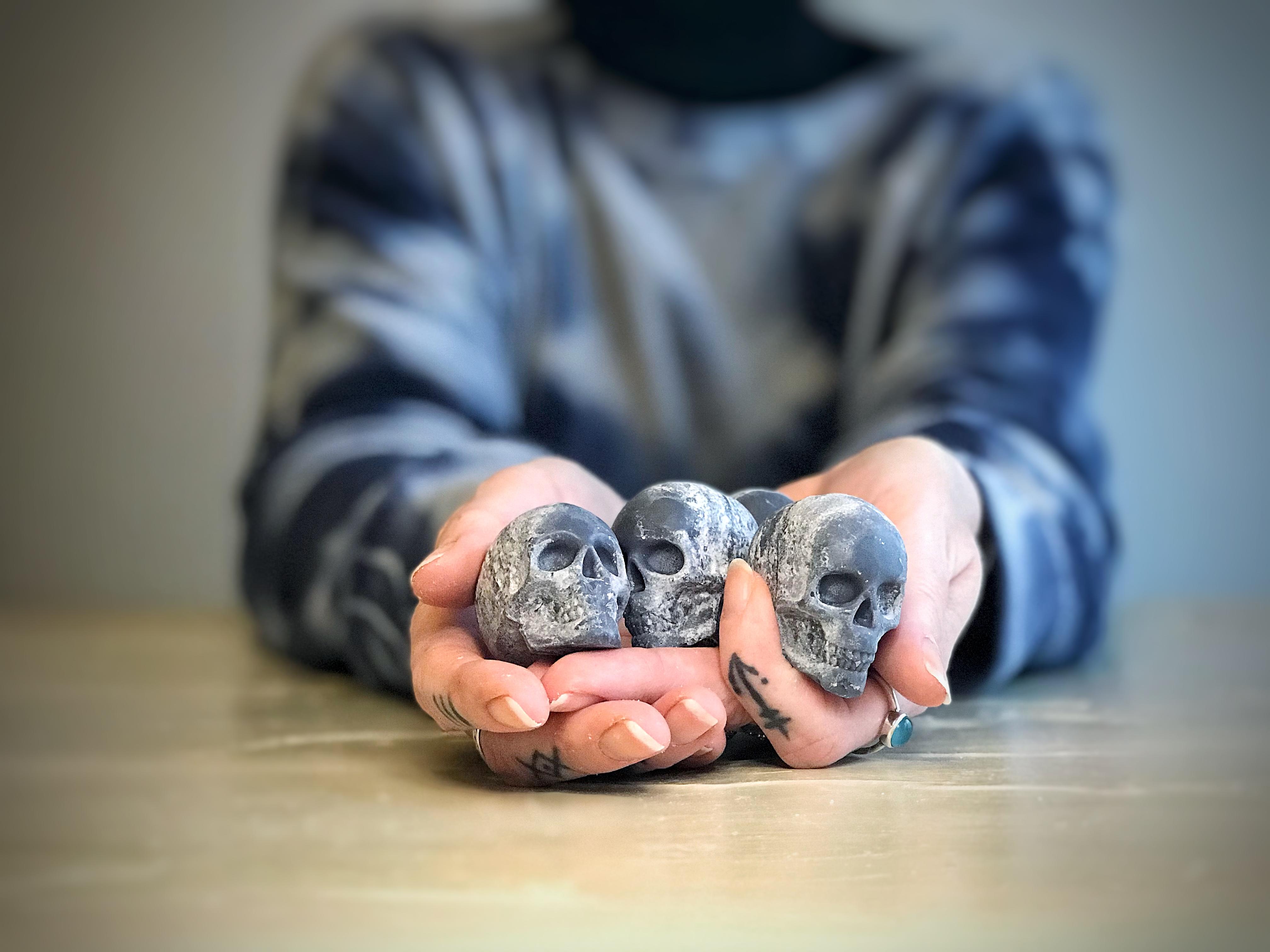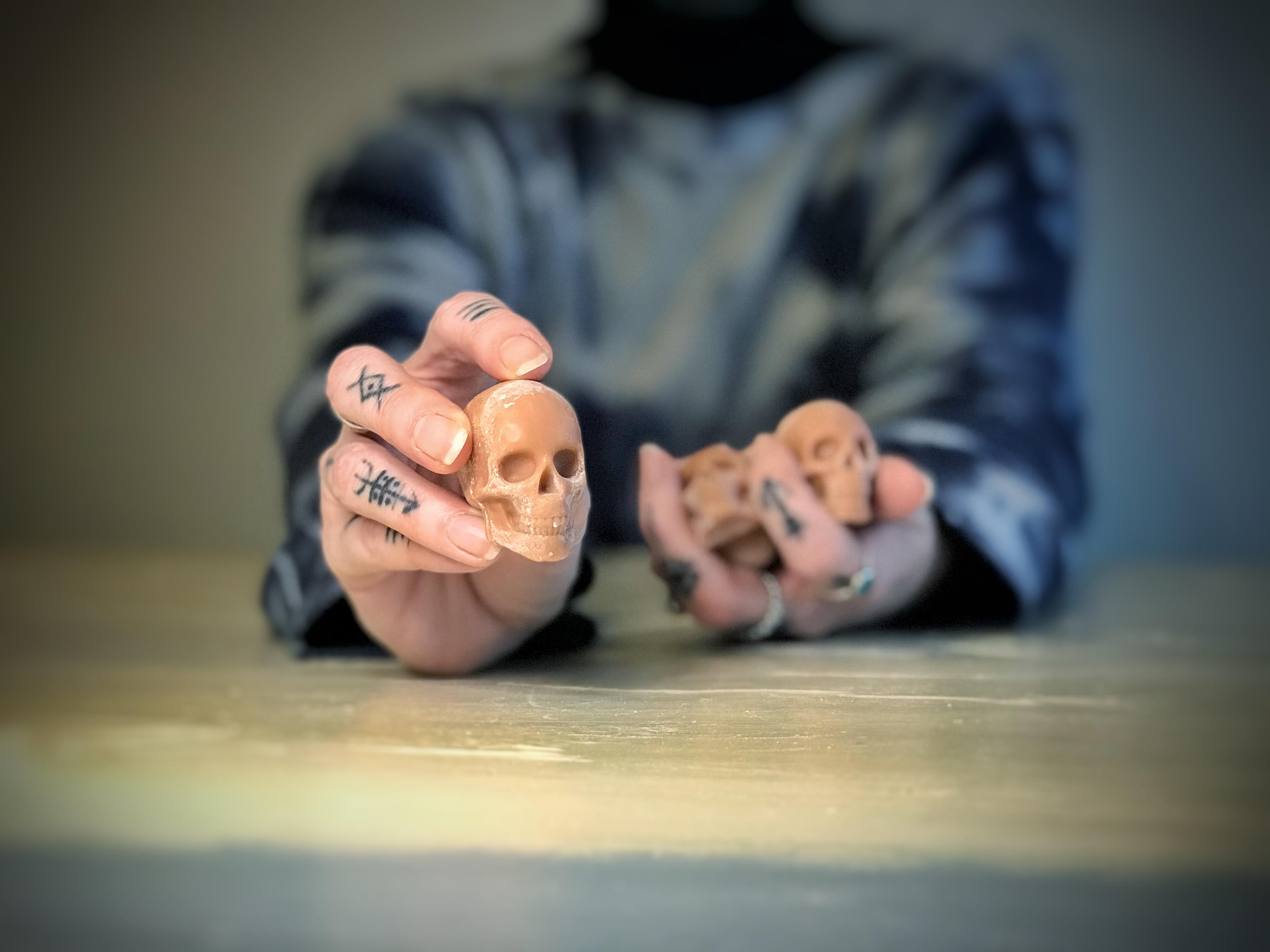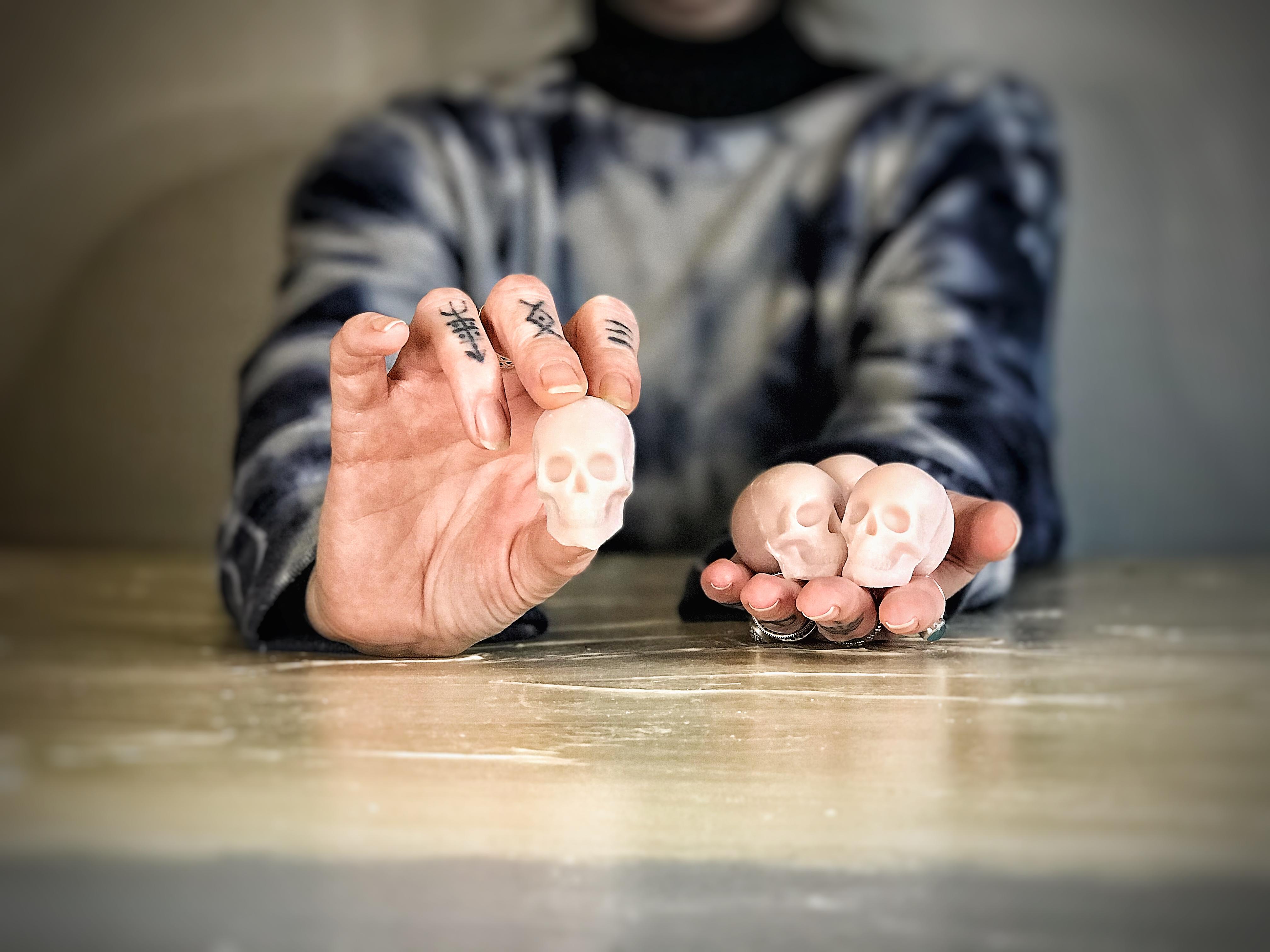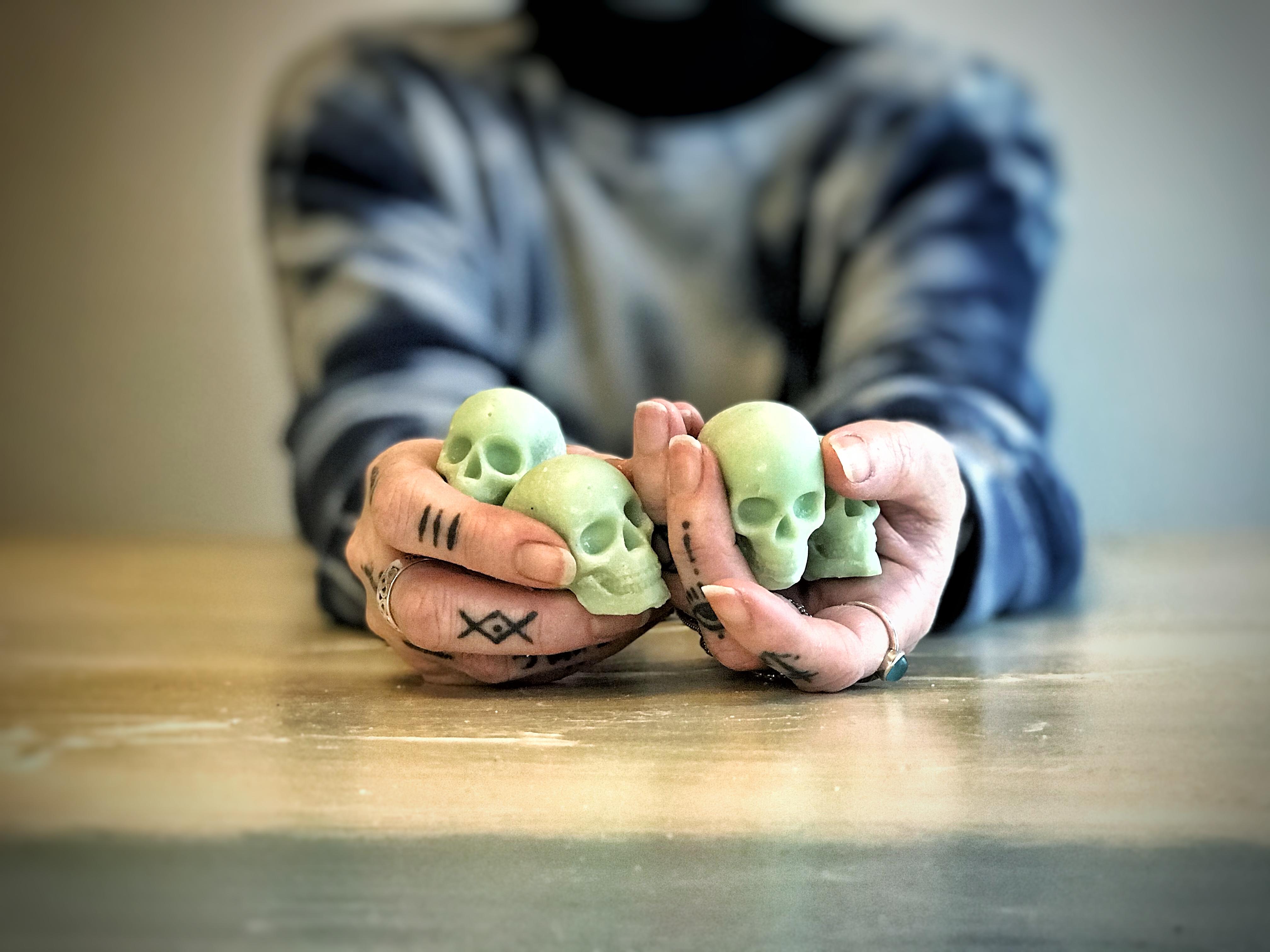 ABOUT
Handmade skull shaped rapeseed wax melts, five colours and scents to choose from.
Just pop one of these in the top of your wax burner for hours of aroma.
White - Effete (smells bloody gorge, like a nostalgic aftershave whiff)
Black - Coffee, Vanilla and Cinnamon (a bit (ok, a lot) like our Temper soap)
Green - Aloe, Cucumber and Bergamot fresh)
Pink - Cassis & Fig (fresh & fruity)
Terracotta - Oak & Cuban Tobacco (smells like a vintage cologne - smoke, wood, musk and incense)
Size: 4 x 4cm Approx.
Weight: 22g each, Around 28-30hrs burning time per melt.
Vegan
Plastic Free
Cruelty Free
Highly Scented